Unlock Business Growth with Specialized SEO 
B2B SEO Agency Gespecialiseerd in Tech en SaaS-bedrijven
Revolutionize Your Business with Our Unparalleled SEO Services for B2B, Tech and SaaS
Are you a SaaS or Tech company struggling to rank higher on search engines? Tired of not getting enough traffic, leads, and customers for your business? Look no further! We present our premium SEO services for tech and SaaS companies, crafted to skyrocket your online presence, generate more leads, and multiply your revenue. Ever wondered why your website isn't ranking high on search engines? Exhausted from not seeing the traffic, leads, and customers your business deserves? The search ends here! At SuperSEO, we understand that for you, it's not just about increasing traffic, it's about achieving meaningful conversions and growing your recurring revenue.
Step into a world of premium SEO services exclusively crafted for B2B, SaaS and tech companies. Prepare to launch your online presence to new heights, generate an avalanche of leads, and boost your revenue. Witness the change month after month, time and time again. From meticulous keyword research to compelling content strategy and production, every aspect of our services is designed with your success in mind. Aesthetically pleasing images and infographics that speak to your audience's needs are the cherries on top. Because every detail counts these days.
Unieke content die aansluit bij jouw bedrijf
The journey begins with understanding your unique needs. Your goals become our goals. The destination? More leads and customers, increased revenue, and maximized profit for your business. The road might twist and turn, but we navigate with confidence, using the tried-and-true principles of persuasion by Robert Cialdini. Just as you're dedicated to solving problems for your customers, we're committed to solving your SEO challenges. Our specialization in SaaS and tech companies puts us in a unique position to understand your landscape. And, to keep you ahead of your competition.
CHECK OUT THESE CASE STUDIES
Book a free meeting and discover your possibilities with Super SEO
Receive a video pitch full of ideas for your website and see for yourself
Like what you see? Get a quotation. No match? No problem, we're big boys
Research, strategy, production and implementation 
Results are all that count. You can keep us accountable for that!
Imagine having 'Best of' articles that don't just drive traffic, but attract high-intent prospects, the ones who are ready to commit, not just browse. We will craft these compelling pieces, putting your products or services in the limelight they deserve.
Consider the power of engaging your audience with insightful sales content. Case studies, white papers, product demos – these are more than just informational tools. They are your bridge to increased customer trust, higher engagement, and, ultimately, more sales.
And what about transparency? We know you respect your customers, and we help you demonstrate that with competitor comparison pages. These offer valuable insights to your prospects and show them that you understand and value their decision-making process.
Your pricing pages are the gateway to conversions. We help transform these crucial landing spaces into conversion powerhouses, making the decision process simpler and more compelling for your prospects.
YOUR CONTENT WILL BE THE BEST
With tools like Surfer SEO we show you
why your content is better than the rest!
NO LONG-TERM OBLIGATIONS
3 months, a year, you choose the terms.
We don't take hostages
NO SHORTCUTS
The devil is in the details and assumptions
are the mother of all fuckups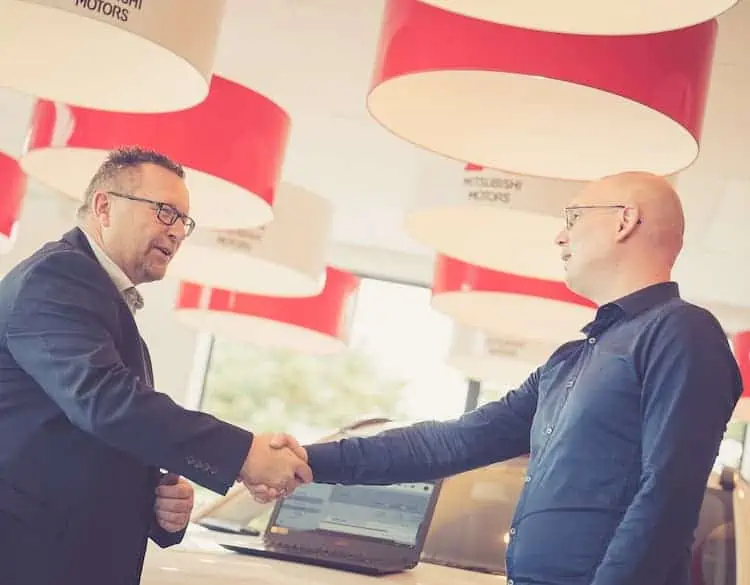 PSYCHOLOGIE & NEUROMARKETING
Higher conversion rates? With neuromarketing and psychological triggers in your texts, we ensure the reader is driven to take action. Neuromarketing and psychology are crucial in creating conversion-oriented texts. They provide insights into how your customers think, feel, and make decisions.
These fields enable us to use emotional triggers and persuasive principles, such as reciprocity and social proof, to effectively influence and stimulate action. Moreover, they aid in creating a more intuitive, user-friendly experience and personalizing messages for more effective engagement and conversion.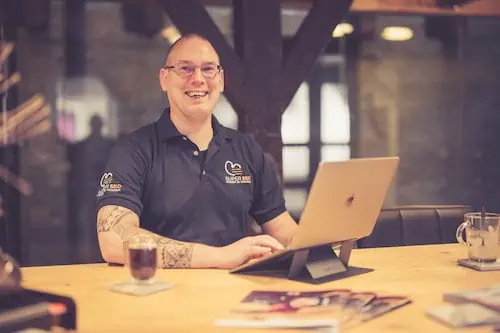 With SuperSEO by your side, you'll have a partner that understands the nuances of your business, an expert team that zeros in on your specific pain points and opportunities. We're here to make SEO and content work for you in the most effective way possible.
Get ready to experience the SuperSEO difference. Your journey towards higher conversions, more leads, and growing recurring revenue begins here. Welcome to your future of sustainable growth and success!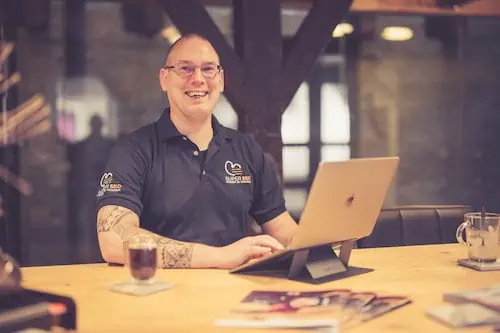 WAT KLANTEN OVER ONS ZEGGEN

De mannen van SuperSEO zijn zeer kundig! Met hun (niet saaie) SEO teksten gaan Jan en Myung de strijd aan om uw site hoger te krijgen in de Google zoekmachine.... Lees meer Ook de communicatie gaat op een fijne manier, korte lijntjes! Wij zijn daarom ook erg tevreden!

IT-Wizzard



Ik dacht altijd dat mijn SEO voor mijn eigen foto- en videografie bedrijf op orde was. Na een leuk toevallig gesprek met Jan (eigenaar) van SuperSEO. Werd ik geheel vrijblijvende... Lees meer uitgenodigd voor een kop koffie en een gratis SEO scan op kantoor.
Na het zien van de real-time scan van mijn site, bleek dat het echt totaal niet goed zat met mijn SEO. ( Ik dacht dat het met alleen de Yoast seo Wordpress plugin wel goed zat) Jan liet mij vervolgens zien dat hij met een paar simpele handelingen mijn zoekbaarheid omhoog shoot, dit gecombineerd met het aanpassen en herschrijven van ijzersterke teksten.
Heb ik nu aanvragen door heel het land! Want eerlijk is eerlijk SEO is een vak apart!

Ik maak dan nu ook blijvend gebruik van de services van SuperSEO. Dankzij hun extreem heldere communicatie en Friese nuchterheid ben ik nu verzekerd van uitstekende zoekresultaten in Google. Zo kan ik lekker doen wat ik het beste kan ''content schieten.''

Ontzorg je zelf, besteed je SEO uit, Jij wil toch ook bovenaan staan?

Guido Hibma



SuperSEO Marketing is precies wat ze zeggen: Super! Ze doen wat ze zeggen en zeggen wat ze doen. En dat heel snel en goed. SuperSEO heeft mijn website grondig nagekeken... Lees meer en geoptimaliseerd. Ik werd voortdurend op de hoogte gehouden en kon goed volgen wat er gebeurde. En met een voor mij bovenverwachting resultaat.

Uitvaartfotograaf Gerda Wesselius



Onlangs heeft SuperSEO werkzaamheden voor mijn website uitgevoerd. Dat hebben ze erg goed en netjes gedaan. Super tevreden!

Egbert



Superseo heeft oog voor kwaliteit en vindbaarheid. De teksten zijn professioneel geschreven en er wordt rekening gehouden met alle facetten mbt vindbaarheid in Google. De contentscore tool die Superseo gebruikt... Lees meer zorgt ervoor dat je altijd de beste tekst mogelijk krijgt. Dank!

Mijke Wildenborg